Customer Service for Sheepskin Jackets & Vests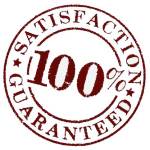 Sheepherder Guarantee:
Our products are guaranteed for a full year for workmanship and materials. They are further guaranteed for fit. Please try your garment on as soon as you receive it.
Any coat or vest not returned within 30 days will be considered an acceptable fit and is NOT RETURNABLE.
Shipping & Handling:
We ship most smaller items via USPS and larger coats and vests through UPS. Everything is shipped insured and tracked. Please contact us for the tracking information if there is a problem. We do ship internationally to some countries for an additional fee.
Security:
This website takes every precaution to protect our users information. When users submit sensitive information via the website, your information is protected both online and off-line. When our registration/order form asks users to enter sensitive information (such as credit card number and/or social security number), that information is encrypted and is protected with the best encryption software in the industry – SSL. While on a secure page, such as our order form, the lock icon on the bottom of Web browsers such as Safari and Google Chrome becomes locked, as opposed to un-locked, or open, when you are just "surfing".
Privacy Policy:
This privacy statement discloses the privacy practices for The Sheepherder.
Information Collection and Use:
The Sheepherder, is the sole owner of the information collected on this site. We will not sell, share, or rent this information to others in ways different from what is disclosed in this statement. Personally identifiable information is used exclusively by The Sheepherder for the sole purpose of order tracking and processing, and customer communication.
Links:
This web site may contain links to other sites. Please be aware that we at The Sheepherder are not responsible for the privacy practices of such other sites. We encourage our users to be aware when they leave our site and to read the privacy statements of each and every web site that collects personally identifiable information. This privacy statement applies solely to information collected by this Web site.