Archive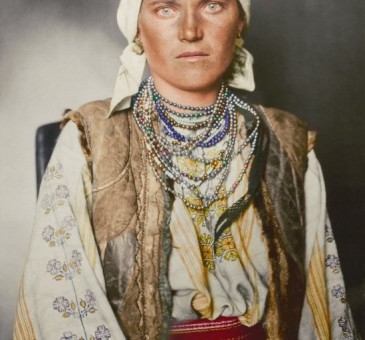 100-Year-Old Portraits Show Sheepskin Was the Garment of Choice for Ellis Island Immigrants
In the early 1900s, at a time when millions of immigrants were passing through Ellis Island in hopes of finding a permanent home in the United States, amateur photographer Augustus Francis Sherman, who served as chief registry clerk for Ellis Island until 1917, was there to capture their photographs. According to the New York Public Library, which houses a collection of Sherman's work, the subjects of his photographs had likely been detained at Ellis Island for one reason or another, and, clothed in their national dress or best holiday finery, were asked to pose for his camera while waiting for whatever they needed to leave the island. These stunning Ellis Island portraits, now more than 100 years old, were recently colorized, using historical research for accuracy, and the result is a collection of photographs of immigrants from all over the world, garbed in traditional dress, which, for many of them, included genuine sheepskin.
In one of the portraits, a woman from the kingdom of Rus, which spanned modern-day Slavic-speaking countries, wears a shirt and underskirt made from linen embroidered with traditional floral patterns, and a sleeveless jacket made from panels of sheepskin sewn together.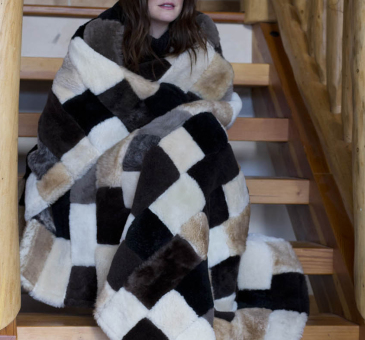 How to Make Your Home Ultra Cozy for Fall
When we think of fall, we picture flannel shirts, cute boots and a cool-weather coziness at home that only a crackling fire, hot apple cider and a sheepskin throw can bring. Another thing that makes fall an ultra-cozy season is layering, both in the home and in your wardrobe, and texture, which can be achieved by incorporating a variety of materials into your home decor, such as a mix of polished or rough-hewn wood, woven surfaces and natural fabrics, like sheepskin.
Your wardrobe and home décor are essentially both extensions of your own personal style. And as New York City-based style expert Katrina Szish says, "Layering remains one of the hottest fashion trends, and it's no different for your home." You can give your favorite chair a chic, fall upgrade, for example, by tossing a sheepskin throw over it, or consider bringing some warmth and texture to your hardwood floors with a plush shearling rug positioned in front of the hearth, in the baby's nursery, or at the foot of your bed.
At the Sheepherder, we have a selection of handmade sheepskin patchwork quilts and shearling pillows that will add warmth and texture to your home. Inspired by the early sheepherders in the Rocky Mountains, who relied on cozy shearling hides to keep them warm at night, our sheepskin patchwork quilts and other home goods are the perfect cool-weather accent to any room. And the best part is, sheepskin works with virtually any design scheme, whether your home's style is industrial, bohemian, rustic or mid-century modern.
So where are the best places to incorporate sheepskin and other textures into your home? "If you have a headboard, hang a small blanket over it with a large, bright pattern and comfy texture," recommends Upper West Side-based designer, Polina Gorokhovskaya. And don't forget to wrap yourself in a warm and cozy blanket, too. "Investing in an oversized […] throw will be the best gift you can get yourself this fall season," says Betsy Helmuth, an interior designer based in Westchester, New York.
Made from genuine sheepskin cut into varying sizes for an authentic patchwork look, and available in a variety of sizes, our versatile shearling blankets feature a durable, suede hide on one side and a beautiful, natural wool on the other. Whether you prefer to use it on the couch, as a throw to keep you warm on chilly evenings, or in the bedroom, as a luxurious quilt, you can't go wrong with an authentic shearling blanket. Find more sheepskin home goods and fine shearling apparel for fall now at CustomSheepskinJackets.com!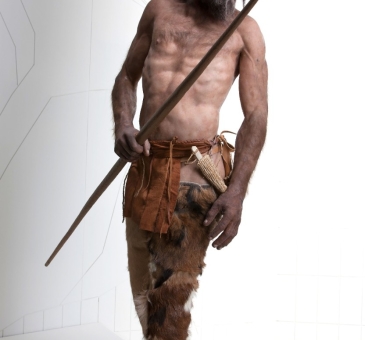 Otzi the Iceman Was Wearing Sheepskin When He Died 5,300 Years Ago
Since "Otzi the Iceman" was discovered by a pair of hikers in the Italian Alps in 1991, scientists have learned a great deal about Europe's oldest known natural human mummy – that he most likely spent his life farming and herding, that he may have also hunted and trapped wild animals in his alpine environment, and that he was wearing sheepskin when he died 5,300 years ago. Sheepskin is a natural material known for its warmth, durability and comfort, and the fact that Otzi chose shearling as part of his alpine attire only further demonstrates the many benefits of genuine sheepskin.
When Otzi's mummified remains were first discovered in a European glacier more than 20 years ago, he was accompanied by an assortment of clothing, including a hide coat, a fur hat, skin leggings and shoes stuffed with hay, but, because the leather and fur had decomposed over the thousands of years Otzi was in the ice, it was impossible for researchers at the time to determine what animals the clothing had come from. However, thanks to modern DNA testing, the results of which were published this month in the journal Scientific Reports, scientists from the Institute for Mummies and the Iceman at the European Research Academy in Bolzano, Italy, have been able to identify the various animals that made up Otzi the Iceman's ensemble.
The scientists involved in the Otzi the Iceman study were able to capture ancient DNA markers in nine samples of fur and leather from different articles of the mummy's clothing, and, according to their results, Otzi's choice of dress was both selective and practical, given his environment and lifestyle. In addition to a coat and leggings made from goat hide, a fur hat made from a brown bear, a quiver made from deer leather, and shoelaces made from wild cows, Otzi the Iceman also wore a loincloth stitched together from sheepskin, a finding already reported in previous studies. However, the researchers in this latest study were able to determine that the loincloth was fashioned from the skins of a species of sheep that is more closely related to modern, domestic European sheep, rather than their wild cousins.
The Scientific Reports study also indicated that, while Otzi's coat was primarily goatskin, the garment was actually stitched together with the hides of several other animals, a finding that suggested that the coat was likely repaired with any hides that were available at the time, and that led researchers to believe that the Iceman may have hunted and trapped wild animals in his alpine environment, in addition to farming and herding. So, what does all this mean for you? Well, if Otzi the Iceman felt that sheepskin offered him the highest level of comfort and warmth, and the best protection against the elements while he was living in the Italian Alps around 3,300 BCE, imagine what it can do for you!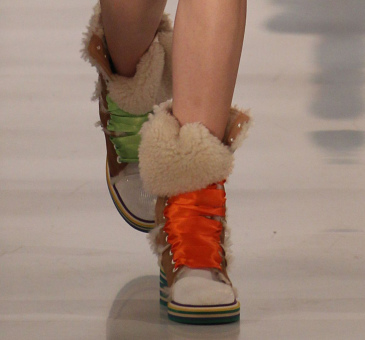 Fur, Feather and Sheepskin the Top Shoe Trends for Fall 2016
When the models hit the runway for the Fall 2016 fashion shows in New York, Paris, Milan and London this past spring, they were sporting a variety of fur, feather and sheepskin footwear, and now that fall is finally almost here, it's the perfect opportunity to score your own stylish shearling shoes to keep you warm in the cooler weather. From traditional sheepskin boots to fashionable Minnetonka fringe boots and handmade shearling slippers, The Sheepherder has everything you need to keep your feet comfortable and warm this fall and winter.
Sheepskin Shoes on the Runway
As far as the fall fashion shows were concerned, the shearling-accented footwear included Miu Miu's colored sheepskin slides embellished with crystals and Maison Margiela's hiking boot featuring ribbon laces and a shearling tongue. Even the men's runway shows featured fashionable footwear with sheepskin accents, including shearling clogs and simple suede or leather high-tops with sheepskin tongues, Coach's answer to the kangaroo-lined loafers Gucci debuted in January.
Handmade Women's Shearling Boots
These may seem like an extravagant purchase for most of us, but even for those of us who aren't walking the runway on a daily basis, there are plenty of sheepskin footwear options out there that are both practical and stylish. For women looking for a warm, comfortable shoe that can be worn inside and out, check out our Minnetonka Ladies Ankle Boot, a beautiful boot made with genuine sheepskin, a slip-resistant indoor/outdoor sole, and a versatile flap that can be folded up around the ankle for added warmth.
Sheepskin Slippers for Men and Kids
We also have authentic sheepskin slippers and boots for men, one of our most popular being the Men's Minnetonka Hardsole Slippers, a moccasin-style shoe lined with 100% sheepskin wool to help keep your feet warm in the cooler fall and winter months. The shearling slippers also feature a durable suede construction and a hard rubber sole for indoor/outdoor wear. If you're looking for genuine shearling footwear for the little ones as well, check out our Children's Sheepskin Slippers, handcrafted using genuine shearling sheepskin.
Order Your Shearling Slippers Today
At The Sheepherder, all of our sheepskin garments are handmade to order using the highest quality shearling, which means your sheepskin slippers, jacket or gloves will be the perfect fit every time, and will surely hold up against the elements. So, get a jump-start on your fall shopping, and treat yourself to a pair of authentic, durable shearling boots or slippers, guaranteed to last you for many falls and winters to come.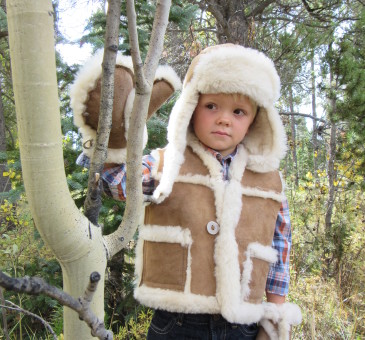 Hot or Not? Sheepskin and Other Clothing Items That Should Never Be Placed in the Dryer
A clothes dryer can be a lifesaver when it comes to doing laundry, but there are certain materials and clothing items that should be kept as far as possible from the high heat and rough tumbling of a clothes dryer, including sheepskin. Authentic sheepskin hides, like the ones we use in our shearling coats, slippers and other garments, are tanned and processed in such a way that they remain durable over time, can withstand the elements, and naturally wick away moisture from the skin. However, if you don't use the proper technique to wash or dry your sheepskin garment, it can lose it shape, color or texture, and may even become ruined.
How the Dryer Can Ruin Your Sheepskin Garment
The first thing you should do after purchasing a genuine sheepskin garment, is apply a rain and stain shield to the suede or leather outer, to protect the natural material from water-spotting and excessive soiling. If your go-to sheepskin slippers or boots do become soiled over time, it may be tempting to wash them and then toss them into the dryer for a quick cycle, so you don't have to go even one day without wearing them, but shearling can actually become discolored or take on a different texture in the washer, and may shrink and lose its shape in the dryer's high heat, leaving your favorite boots looking misshapen and worse for wear.
How to Properly Clean and Care for Sheepskin
If the wool interior of your sheepskin garment becomes soiled or water-spotted, the best way to go about cleaning it is to hand-blot the affected area with a rag, cold water and mild detergent, being careful not to soak through to the suede. Carefully rinse and hand-blot the excess moisture from the boots using a clean, dry towel, and, rather than using a clothes dryer, set the shearling garment out in the sun or on a towel so it can gradually air dry. If the suede or leather of your shearling garment becomes overly soiled, you should take it to a professional dry cleaner that specializes in removing stains from leather and/or furs.
Other Materials Sensitive to the Dryer's High Heat
Sheepskin boots are one of the most popular types of footwear out there, and, over time, they can become soiled and grimy from everyday wear. One of the most important things to keep in mind when it comes to properly cleaning and caring for authentic sheepskin, is to treat the spot or stain as soon as possible, rather than letting it set and become more difficult to remove. Like sheepskin, there are certain other materials and clothing items that should never be placed in the dryer, including bras, chiffon, embellished items, running shoes, bathing suits and pantyhose. If possible, these items should be hand-washed with a mild detergent and then air-dried, or taken to a dry cleaner for professional care.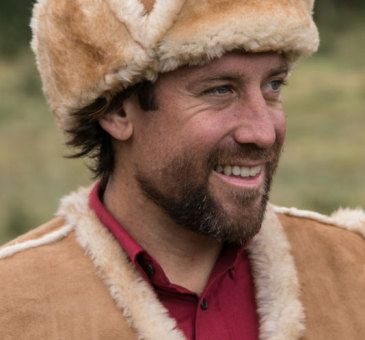 Need a Unique "Christmas in July" Gift? Sheepskin Will Do Just Fine!
For the United States and Canada, there are no national holidays that fall between the first week of July (Canada Day on July 1 in Canada and Independence Day on July 4 in the United States) and Labor Day on the first Monday in September, leaving a stretch of about two months without any holidays. So, many people like to celebrate "Christmas in July," to break up that dry period and have a little midsummer holiday fun. If your friends or family like to get into the Christmas spirit in July, and you need a fun and unique Christmas in July gift, check out our wide selection of handmade sheepskin garments and accessories for the entire family!
Christmas in July first came about because the holiday in the Southern Hemisphere is celebrated during the summertime months, and residents of Australia, New Zealand, Argentina, and other countries south of the equator began hosting Christmas-themed events in the month of July, which, for them, is the peak of the winter season. Retailers in the U.S. and Canada followed suit and began holding large sales for Christmas in July, seeing it as an opportunity for merchandising, following the peak of summer product sales in June and early July. The "holiday" took off, and many people now look forward to getting in the Christmas spirit in the middle of July, while still celebrating the actual holiday on December 25.
Traditionally, Christmas in July is celebrated on various weekends throughout the month of July, and in the Northern Hemisphere, the holiday is deliberately ironic, occurring during a month that is typically hot and sunny, rather than cold and snowy. Still, some people go the whole nine yards for Christmas in July, throwing a holiday party, putting up an artificial Christmas tree, hanging their stockings from the mantle, and exchanging gifts with friends, family members and coworkers. For some people, Christmas only comes once a year. But for those who celebrate Christmas in July, you have two opportunities to get in the holiday spirit and give an awesome gift.
If you're looking for a unique gift idea for Christmas in July, check out our selection of fine sheepskin apparel and accessories for men, women and children, many of which can be enjoyed year-round. For the tech-savvy teen, consider gifting a handcrafted shearling iPhone case that doubles as a padded, durable cover for eyeglasses or sunglasses. A pair of genuine sheepskin slippers is the ultimate gift for anyone who likes to shuffle around the house with a cup of coffee in the morning, and a soft and cuddly sheepskin bunny rabbit or teddy bear makes for a perfect Christmas in July gift for kids.
Christmas in July definitely isn't a holiday that everyone celebrates, but it's a fun way to get in the holiday spirit during the warm summer months. So head on over to the Sheepherder website at CustomSheepskinJackets.com now to find the perfect Christmas in July gift for everyone on your shopping list!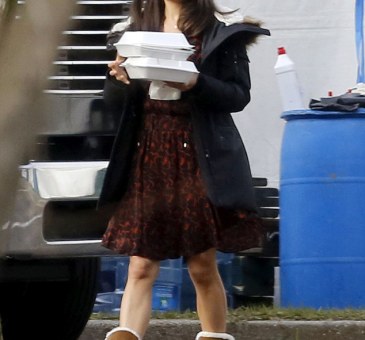 What Do Mila Kunis, Tom Hardy and Matilda Ledger Have in Common? A Love for Sheepskin
It may not seem like Mila Kunis, Tom Hardy and Matilda Ledger – the daughter of actors Heath Ledger and Michelle Williams – would have much in common, besides their celebrity status, of course, but there is one thing that links the three of them together…their love for sheepskin! Whether they are filming a new flick, or, in Matilda's case, heading into school with Mom, Mila Kunis, Tom Hardy and Matilda Ledger all seem to prefer comfortable sheepskin garments to more extravagant attire.
During a long day of filming her latest movie, Bad Moms, in New Orleans this past January, Mila Kunis slipped on a pair of luxurious sheepskin boots to grab a quick lunch with her co-stars on set. Obviously a big fan of the comfortable footwear, Kunis has been spotted wearing shearling boots on numerous occasions, including while enjoying a romantic walk with her husband, Ashton Kutcher, and while heading to the set of her breakout film, Black Swan, way back in 2009.
Tom Hardy is also a big fan of sheepskin, and, while filming his movie Animal Rescue in New York City last year, the actor donned an attractive blue coat with a comfy sheepskin lining. There was also the stylish shearling bomber coat Hardy sported for an Esquire UK photo shoot last spring, and that iconic trench-style sheepskin coat he wore as Bane in The Dark Knight Rises. Even when he's not in front of the camera though, the actor tends to gravitate towards the comfort of sheepskin, and who can blame him?
Even 10-year-old Matilda Ledger has the sheepskin look on lock, donning a pair of tan shearling ankle boots while heading to school with her mom, Michelle Williams, in New York City this spring. The spitting image of her late father, Heath Ledger, Matilda is just as fashionable as the Dark Knight star was before his death, and she apparently has the good sense to choose a pair of boots that are both comfortable and stylish for a walk around the city with Mom.
Plenty of people take their style cues from fashion-forward celebrities, and now you can get your own pair of shearling boots like Mila Kunis and Matilda Ledger, or a custom sheepskin jacket like Tom Hardy's, from The Sheepherder, an Alma, Colorado-based shop locally owned and operated by Diane Blessing, who has been creating handmade sheepskin garments for more than 30 years. With a full collection of fine shearling outerwear and accessories for women, men and children, The Sheepherder is your one-stop shop for everything sheepskin!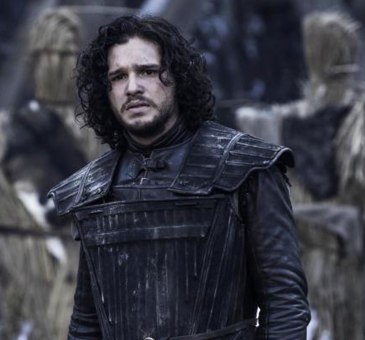 Jon Snow Was Wearing Sheepskin Boots When He Came Back to Life on GOT
If you're not caught up on Game of Thrones, read no further, because there will definitely be some spoilers in this post!
We all know by now that, in the second episode of season six for the incredibly popular HBO series Game of Thrones, which aired on May 1, one of the main characters, Jon Snow, played by British actor Kit Harington, was brought back to life after being stabbed to death by his brothers in black at the Wall. What many of you don't know though, is that Kit Harington was actually wearing a pair of sheepskin boots while filming the shocking resurrection scene!
For those of you who are die-hard fans, we know it's sometimes hard to remember that Game of Thrones is just a show and not real life, so when a behind-the-scenes video cropped up online of the cast and crew filming Jon Snow's resurrection scene, one of the biggest reveals in television history, it came as a bit of a surprise to see that the former Lord Commander of the Night's Watch was brought back to life while wearing not his signature black "crow" gear, but rather a pair of gray sweat shorts and brown sheepskin boots.
We can't blame Kit Harington for wanting to stay cozy and warm in sheepskin boots while being brought back to life at the Wall, where it seems to be freezing cold and miserable pretty much every single day, especially now that summer is over and winter is expected to last for the foreseeable future. When they are made from genuine shearling, like ours are, with cozy wool on the inside and durable suede on the outside, sheepskin boots cradle your feet in comfort and offer exactly the protections you need in any type of weather.
Originally made popular by surfers in the 1960s who couldn't wait to slip into the luxurious footwear after a long surf session, the Ugg-style of boot has become even more popular in recent years, and can now be found in nearly every household in the United States. From teenage girls to grown men and fashionable moms, sheepskin boots are loved by all, and for good reason. From winter to spring to summer to fall, authentic shearling boots will be right there with you, easily slipped on to run some quick errands in town or for a romantic date night with the hubby.
Our sheepskin boots at The Sheepherder are made from top-quality hides that naturally repel moisture, keeping your feet warm in the winter and cool in the summer, so you can be like Kit Harington and stay warm no matter how cold your body gets! If you're considering buying a pair of sheepskin boots, check out our selection of genuine shearling footwear that will last you for years to come.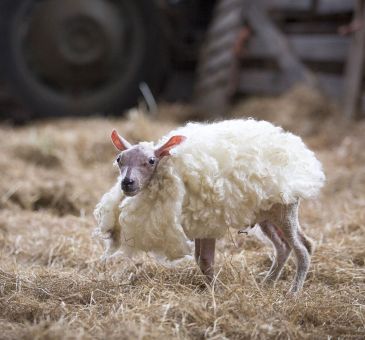 Sometimes Even Lambs Need a Nice, Warm Sheepskin Coat!
After being born without a speck of fleece on his body, a baby lamb in the UK was gifted a cozy handmade sheepskin coat by a caring and generous farmer last month. According to The Sun, a lamb who was born completely bald was abandoned by his mother in a field in the cold and rain, but farm hand Sally-Ann Fisher found him and was able to revive him. Then she set about trying to find a way to keep the lamb, nicknamed Little Skippy, warm during the cold snap that had struck the Ramsbury, Wiltshire area of England where Skippy was found.
According to Sally-Ann Fisher, "Skippy was born outside and his mother had triplets and he was the third one to be born." The other two lambs were perfectly healthy, but Skippy was born without any wool or birth coat, so he was rejected by his mother. Fisher's solution for keeping Skippy warm was to borrow a bit of fleece from a neighboring farm and fashion a wrap-around shearling coat to protect him from the unexpected chilly temperatures. Lucky for Skippy, in addition to his sheepskin coat, he also has a selection of jackets he can wear to stay warm, made from old sweaters with the sleeves cut off.
Although it's unusual for lambs to be worn without a fleece, Skippy's lack of a birth coat does not appear to be due to any health problems, Fisher says, and the farmers taking care of him now have called him a "born survivor." Lucky for Skippy, natural sheepskin is an incredibly warm material, and, even though he doesn't have any fleece of his own, the shearling coat the farmers were kind enough to give him should offer the protection he needs to survive the cold weather.
Like Skippy's fancy new coat, all of our handcrafted shearling garments at The Sheepherder are made from genuine sheepskin, not the imitation sheepskin you often see at big-box stores and third-party retailers. The hides we use at The Sheepherder have a silky wool on one side and a durable suede on the other, and, when processed correctly, the sheepskin we use to make our garments feature a hide that naturally wicks away moisture from the body and keeps you cool, even in warm temperatures.
Our sheepskin garments, outerwear and accessories at The Sheepherder are made entirely by hand, on-site at the Sheepherder shop in Alma, Colorado, where owner Diane has been creating custom shearling garments since 1989. All of our sheepskin items are made from the skins of domestic sheep raised commercially for their meat, and are handcrafted 100% in the USA, based on your own specifications for fit, color and style. That means that each sheepskin jacket and vest you order from The Sheepherder is a one-of-a-kind item made especially for you!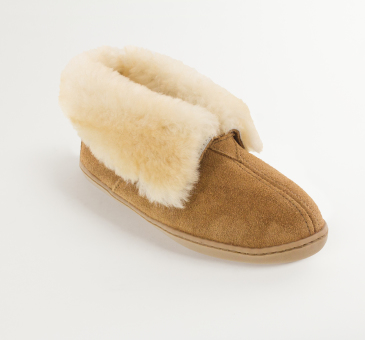 Authentic Sheepskin Gift Ideas for Mother's Day
If you're looking for the perfect gift to show Mom how much you love her, a custom sheepskin item is definitely the way to go. Handcrafted using the highest-quality skins from domestic sheep raised commercially for their meat in the Rocky Mountain states, many of our shearling garments and accessories are custom made to order, which means your Mother's Day gift will fit her perfectly, based on her own unique measurements and style preferences. The following are this year's top picks for sheepskin Mother's Day gifts from The Sheepherder.
Ladies Sheepskin Scuff Slippers
Nothing says love like a luxurious pair of authentic shearling slippers made from the finest sheepskin available. The scuff style of the sheepskin slippers makes them easy to slip on or off, and the wear-resistant cowhide sole means they will last a lifetime with the right care!
Minnetonka Shearling Ankle Boots
For a little added warmth and comfort, check out our Minnetonka-brand sheepskin ankle boots, which feature a luxurious shearling flap that folds up around the ankle, and a slip-resistant hard rubber role for indoor/outdoor wear any time of year.
Unique Sheepskin Eyeglass/iPhone Case
If Mom is constantly misplacing or scratching her eyeglasses, the perfect Mother's Day gift could be a shearling eyeglass case made with durable suede on the outside and soft shearling on the inside. This unique gift also doubles as a protective case for her iPhone or smartphone, and makes both items easy to find inside her purse.
Handmade Sheepskin Pillow
For a special Mother's Day gift for the home, consider our one-of-a-kind shearling pillows, made entirely of genuine sheepskin, from the inside out. Filled with soft wool batting for a nice cozy construction, the pillows feature a unique color-block sheepskin pattern on one side and a durable suede or leather on the other.
Genuine Shearling Driving Gloves
Even with the warmer weather spring typically brings, a nice pair of authentic shearling gloves can still come in handy for drives into town on those brisk evenings, or for moms who live in places that get cool or downright cold weather year-round. Made with a soft and supple sheepskin interior and a sturdy suede outer, they make a great Mother's Day gift any mom would enjoy.
Order Your Sheepskin Mother's Day Gifts Today
Because many of our sheepskin garments and accessories are handmade to order, it's a good idea to get a jump on your Mother's Day shopping and place your order as soon as possible. Whether she is more apt to appreciate a pair of genuine sheepskin slippers, a protective sheepskin eyeglass case, or a handmade shearling pillow for her home, The Sheepherder has plenty of unique and stylish Mother's Day gift ideas Mom is sure to love!